Treat Yourself to All-Day Dining in our Elegant Charlotte Restaurant
Fuel up for a day of meetings or sightseeing at Oscar's Restaurant at Sheraton Charlotte Airport Hotel. Our casually elegant restaurant offers breakfast, lunch and dinner for your dining pleasure. From delicious omelets to traditional favorites, a breakfast buffet, steaks seared to perfection and creative sandwiches, our American menu inspires and satisfies every palate. Select from a range of healthy options for those who are counting calories, or indulge in a decadent dessert. Order from our menu and have your meal delivered to you in the comfort and privacy of your guest room.
Enjoy great food and drinks, check your email, and connect with friends or colleagues in our casual Atrium Lounge. Designed with networking in mind and featuring a relaxed atmosphere, our contemporary lounge is much more than the typical lobby bar. Grab a quick bite to eat if you're in a hurry to catch your plane, or enjoy appetizers and cocktails at your leisure, here at Atrium Lounge. Located in the lobby next to Link@Sheraton, our lounge in Charlotte, NC, is open from 2pm to midnight, daily, for your convenience. You will find that our lounge and restaurant near Charlotte Airport are destinations in themselves.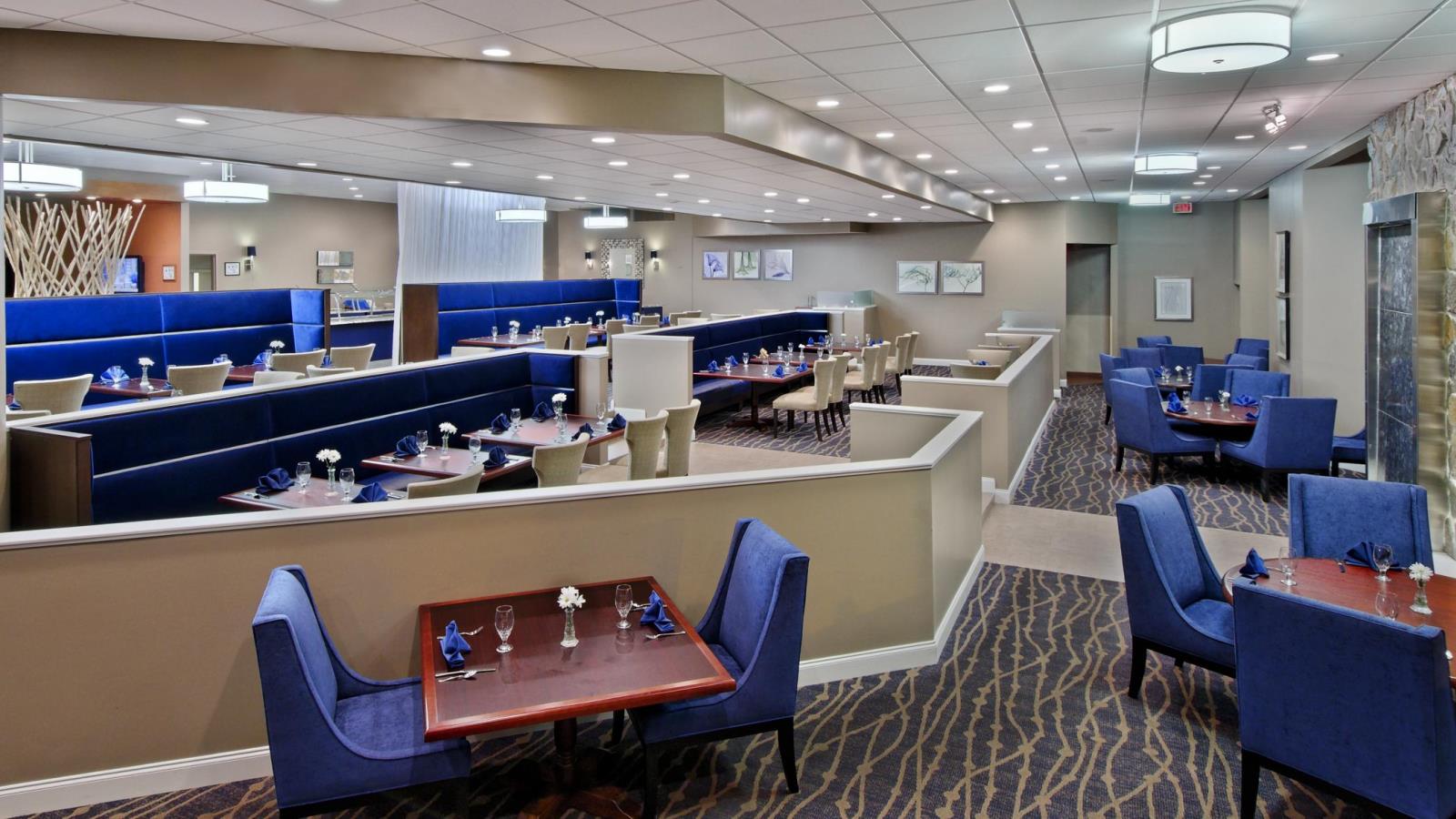 Oscar's Restaurant
Cuisine: American
Hours: 6:30 AM - 11:00 PM
Atmosphere: Elegant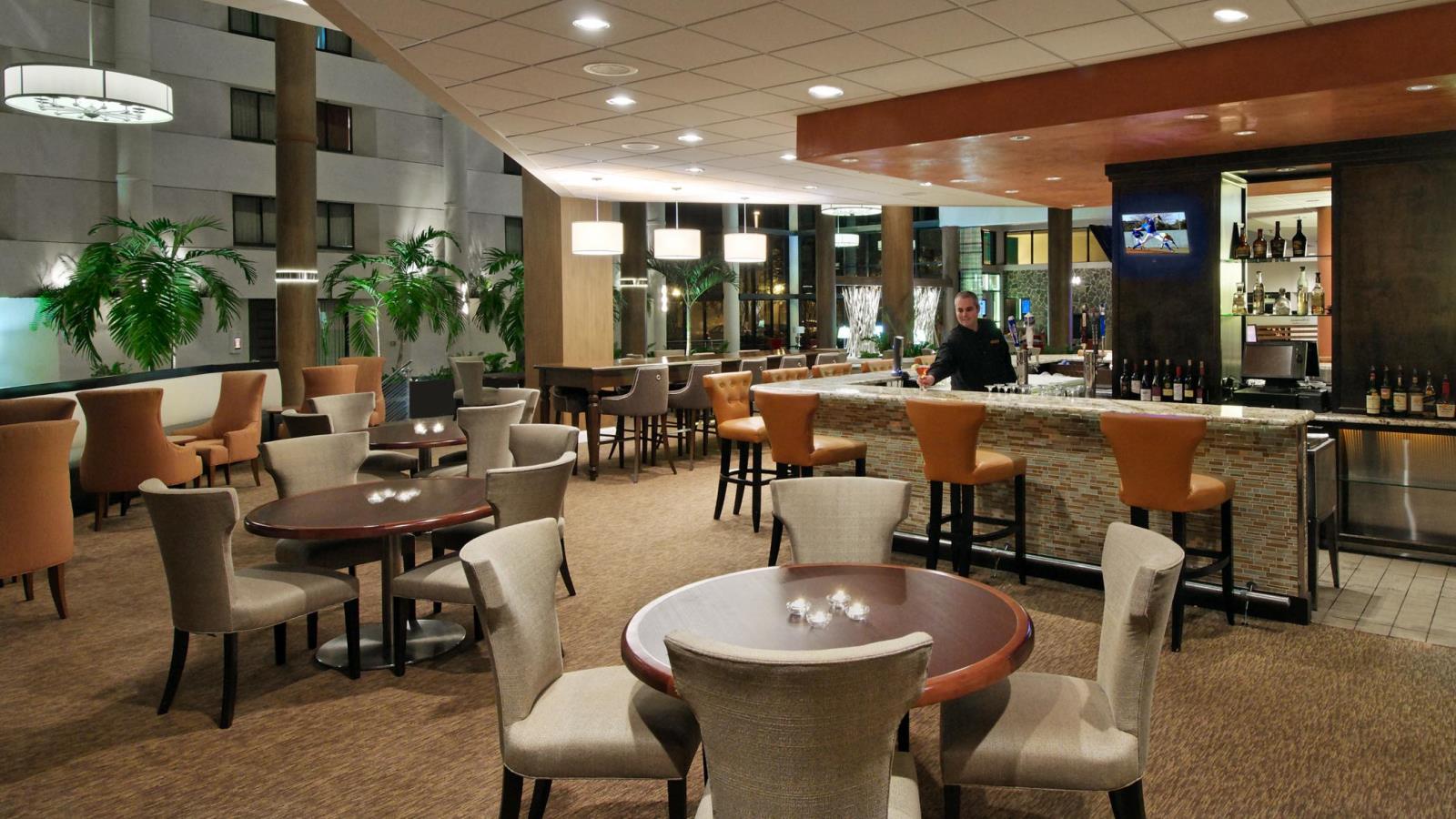 Atrium Lounge
Cuisine: Bar Menu
Dress Code: Casual
Hours: 2:00 PM - 12:00 AM
Atmosphere: Relaxed