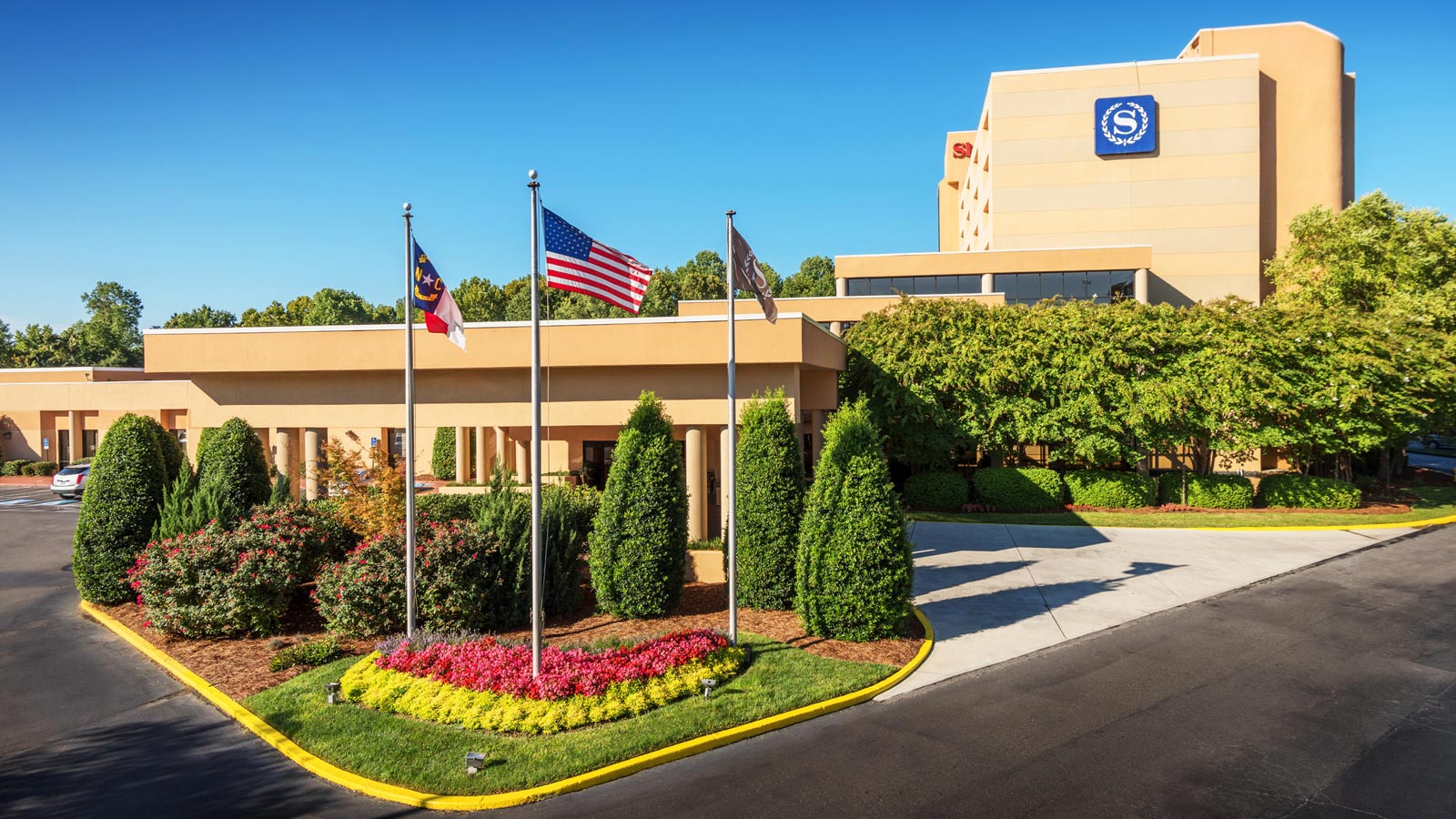 With nearly 32 million passengers annually, Charlotte Douglas International Airport is considered to be one of the world's busiest airport connecting travelers to countless U.S and International destinations.
We are situated just 2 miles away from the airport and offer a complimentary shuttle that delivers you to Charlotte Douglas International Airport, making us the ideal Charlotte airport hotel.
Charlotte Airport Shuttle
Fee: Complimentary
Hours: 24 hours; Pick-up times upon request/Drop off: Every 30 minutes
Travel Time: 5 minutes
Hotel shuttle pick-up is located at the ground transportation area outside the baggage claim.
The hotel shuttle pick-up is based on request-please contact guest services. Please plan to add an additional 10 minutes to your travel time when traveling from the hotel to the airport via the hotel shuttle.
Charlotte-Douglas International Airport (CLT)
Charlotte Douglas received the prestigious Eagle Award in 2010 from the International Air Transport Association (IATA) for "Best Airport." It is considered the most distinguished of awards in the aviation industry. Charlotte Douglas was recognized for its quality service and economical value to airline customers.
In 2012, the Airport launched CLT 2015. It includes a new 7,000-parking space deck, expansion of Departures/Ticketing and Arrivals/Baggage Claim and roadway in front of the terminal. The terminal expansion will accommodate additional checkpoint lanes and reconfigure the ticket counters and the Arrivals/Baggage Claim lobby.
Charlotte-Douglas International Airport is one of the few airports in the US that has a public viewing area. Here, visitors can watch planes take off, land, and taxi to and from runway 18C/36C. It is credited with having one of the best airport views in the United States.
Park. Sleep. Go.
Make your travel plans easier. Stay the night and park your car with us, then take our complimentary shuttle to Charlotte Douglas International Airport.
Complimentary shuttle to and from Charlotte Douglas International Airport
Up to 7 days of complimentary parking*
*Additional charge for extra days.
Book online or call 866-716-8134 and mention rate plan LPARK to make your reservation today.
Terms & Conditions
© 2018 Marriott International, Inc.